The Dutch are some of the happiest and healthiest people on earth. That's because in Holland we take care of each other.   
Through this we pride ourselves in having the best healthcare in Europe as well as an internationally leading Life Sciences & Health sector.
Here's why the Netherlands is such a great hub for innovation…
Collaboration is in our genes
The Netherlands has the highest amount of public-private partnerships in the world and some €2 billion is invested in R&D every year in the Netherlands.
Add to that the unrivaled concentration of
biopharmaceutical and medical technology companies, world-class universities and a long history of strategic partnerships linking science, industry and government, making the Netherlands a perfect location for collaboration and biopharmaceutical innovation in Europe.
Highly skilled, multilingual staff
Ranked number 10 in the world on education the Dutch combine a strong educational background with a dedication to deliver the best results. 
Next to that no less then 90% of Dutch people speak English fluently. 
Many also speak German and/or French.
More than 2,900 innovative life sciences and health companies perform a multitude of operations in the  Netherlands. Ranging from manufacturing to R&D, from HQ to logistics. 
Among these are many major multinationals like  Janssen, MSD, Amgen, Genmab, Lonza, Aduro Biotech, GlaxoSmithKline and Medtronic. 
As such the Netherlands is one of the most concentrated life sciences regions in the world.
Since spring 2019 the European Medicines Agency has found its new home in Amsterdam, making the Netherlands the EU regulatory base for all human & veterinary medicines.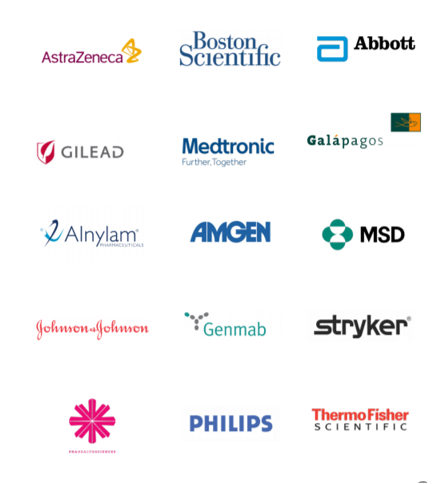 Leave your name, email and message below. We are happy to get back to you within 24 hours. You can also call 
+31 (20) 308 5282